From barn doors to decorative plant hangings galore, we can't seem to get enough of Waco, Texas' own Joanna Gaines. In fact, many of our pediped® customers happen to also be  Joanna Gaines fans (we've done some research on this, folks), so we know we're not the only ones who were excited about Chip and Joanna Gaines' pregnancy announcement. While we may not get to see a nursery flip on TV–the Fixer Upper duo announced that season five will be the last for the hit HGTV show–we can certainly try to predict how Joanna might design her favorite room. We've surmised via some very unscientific research on how might the Queen of Shiplap design her nursery for baby number five, or as Chip might call him (another prediction), Cinco.
Nursery Wall Color: It won't be pink or blue.
From our research, we've deduced that the nursery is Joanna Gaines' favorite room to design. "Any nursery I've ever done—to me, that was my favorite thing—because I didn't want to do your typical pink or blue," says the soon-to-be mom of five.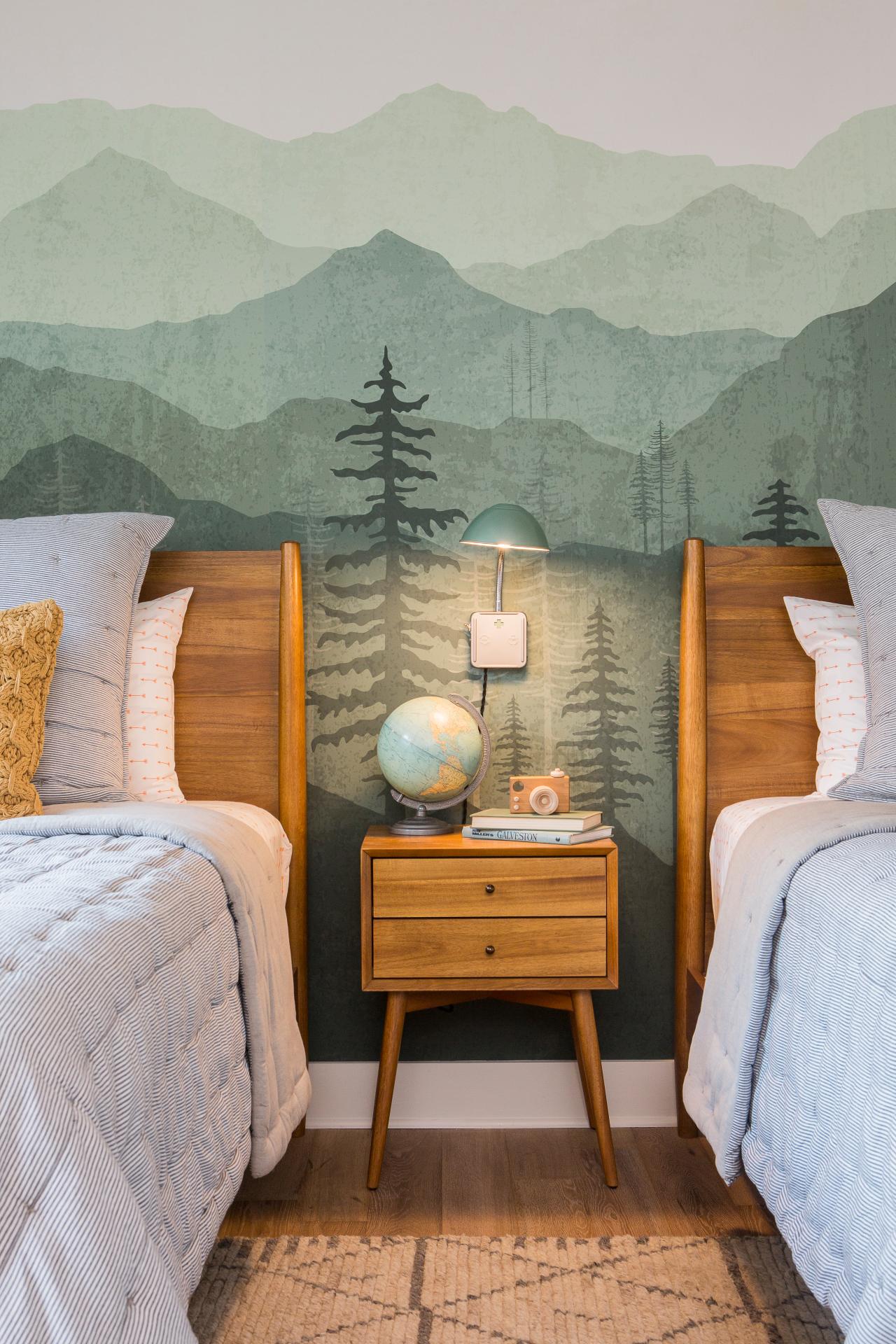 A natural element that's anything but boring. Via HGTV.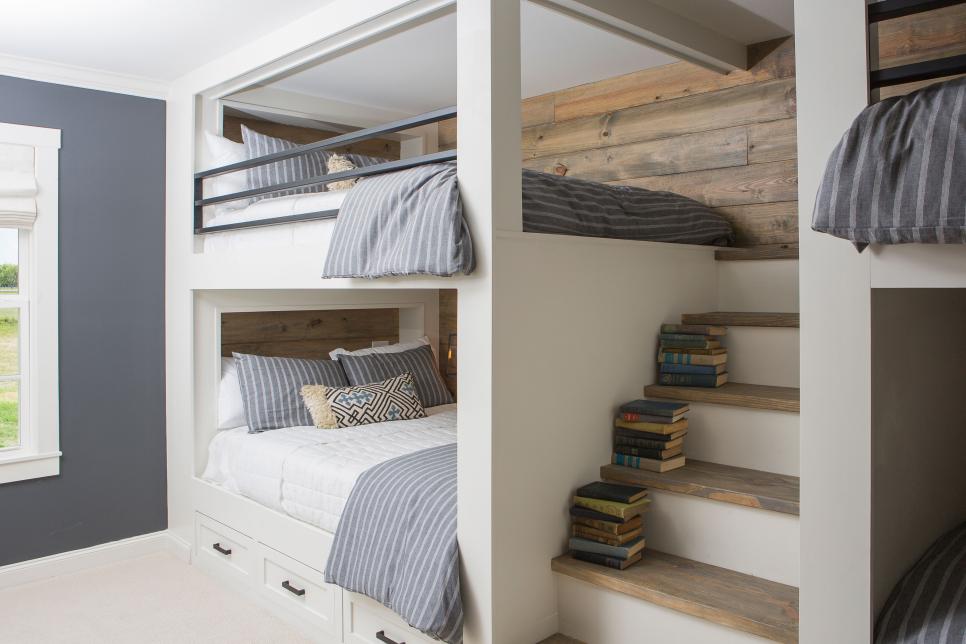 Another neutral color pallet, this time in dark gray. Via HGTV.
Let there be shiplap! Or, a white washed brick will also do. Via Magnolia Home.
Nursery Design: She likes mixing accents and blending metal and wood
"I love the mix of metal, raw wood, and white in this young boy's room," Joanna said on Instagram. The two compliment each other beautifully, and could work in any nursery setting. The soft wood gives warmth to the metal.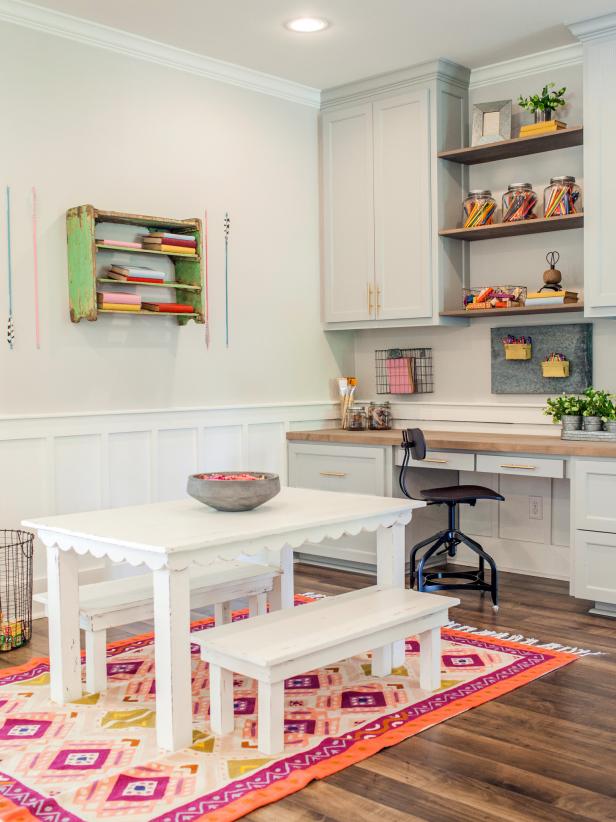 Subtle pops of color to liven up a soft monochromatic pallet. Via HGTV.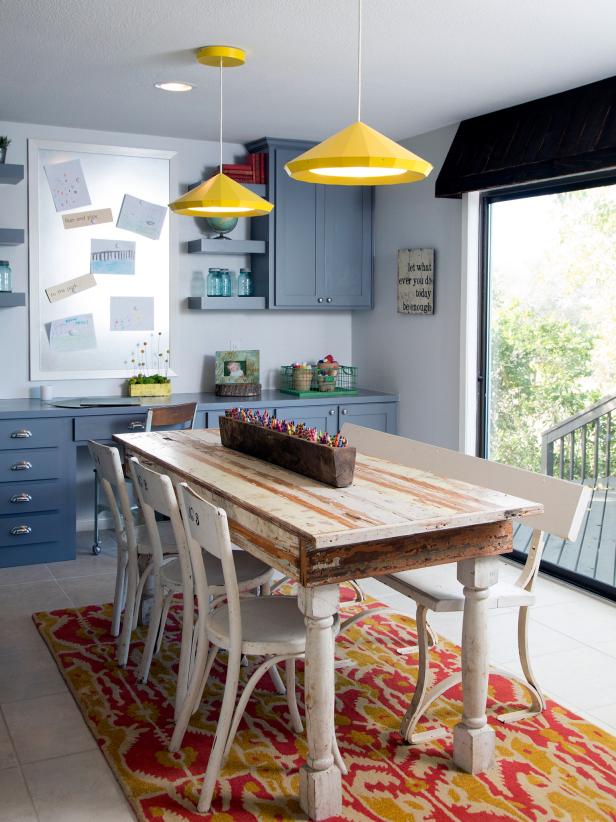 Another soft pallet with pops of color, yellow being a trend favorite. Via HGTV.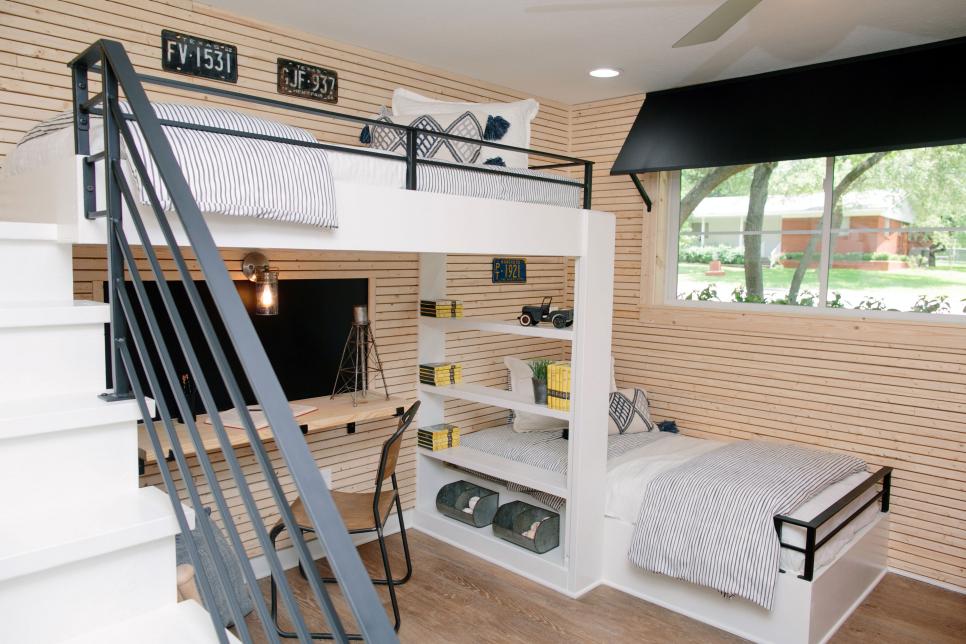 Are you noticing the subtle pops of yellow yet? Via HGTV.
Nursery Furniture: Blending country chic with modern elements
We know Joanna loves unexpected design elements such as blending soft pallets with industrial design. We can expect to see a good mix of modern country furniture pieces for the new nursery.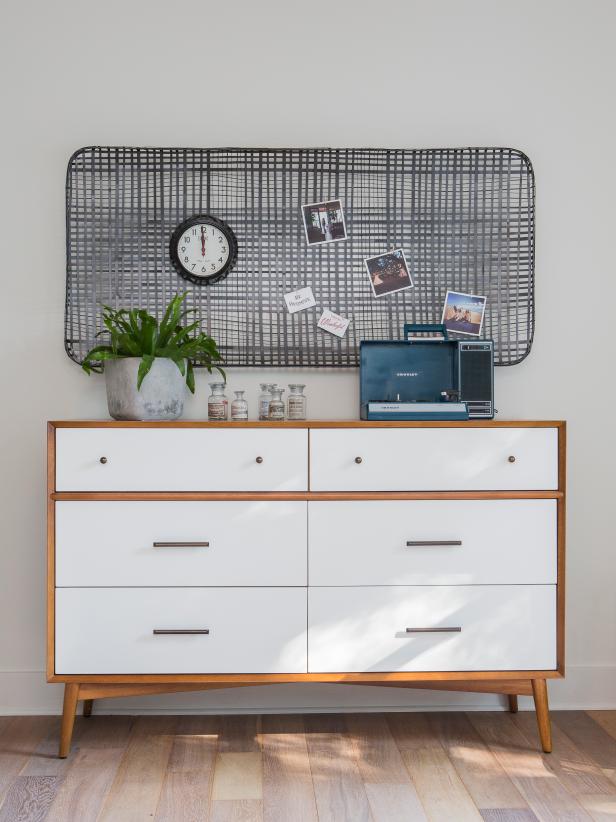 A rustic and neutral dresser for a kid's room. Via HGTV.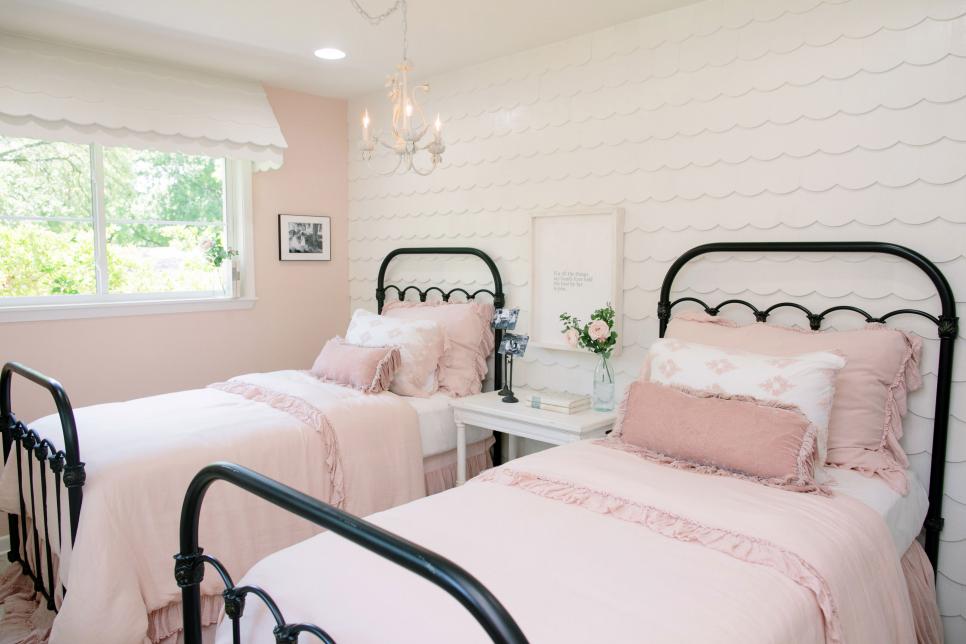 The juxtaposition of black iron metal against Astor pink bedding and white scalloped walls is quintessential Joanna.  Via HGTV.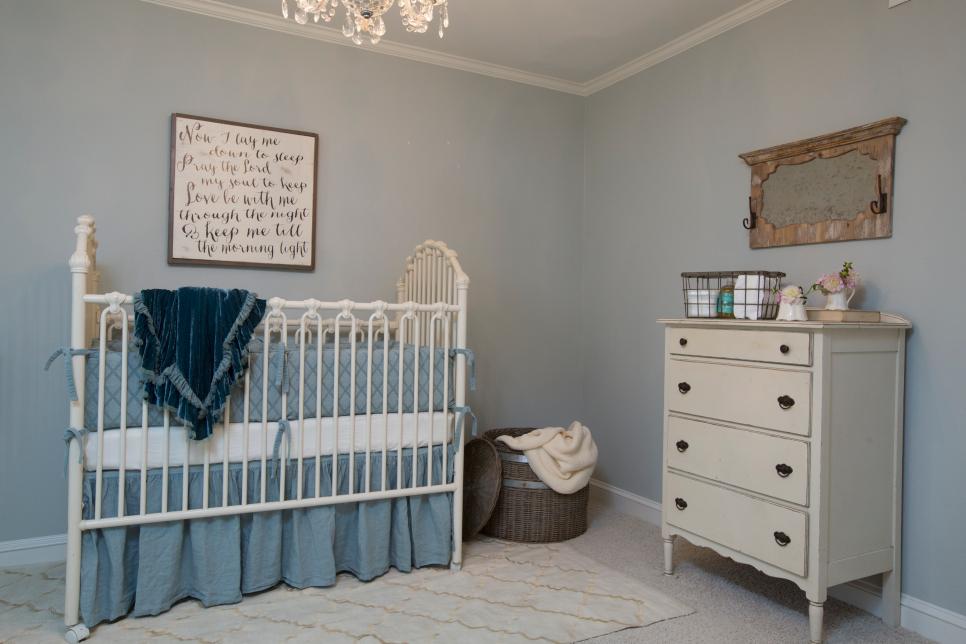 Another gray wall with shabby chic furniture. Via HGTV.
Chip and Joanna Gaine's Baby's Nursery Results:
Baby Cinco's nursery will include the following; Soft gray walls with some shiplap accent. A neutral bedding set with subtle pops of color (we're predicting yellow) against a light wood crib (probably white). There will be a larger furniture item that nods at mid-century modern blending natural wood elements. Oh, and there will be plants!