The floral wallpaper trend has come back from the 90s, this time in a stunning way spanning to the softest corners of the home — the baby's nursery. Modern wallpaper designs have proven to be a nice and often unexpected alternative to painted walls. From small and big prints alike, if chosen thoughtfully a floral wallpaper in the nursery can elevate the simplest of design and grow with your baby into childhood. Here are some of our favorite floral wallpaper designs from around the Web.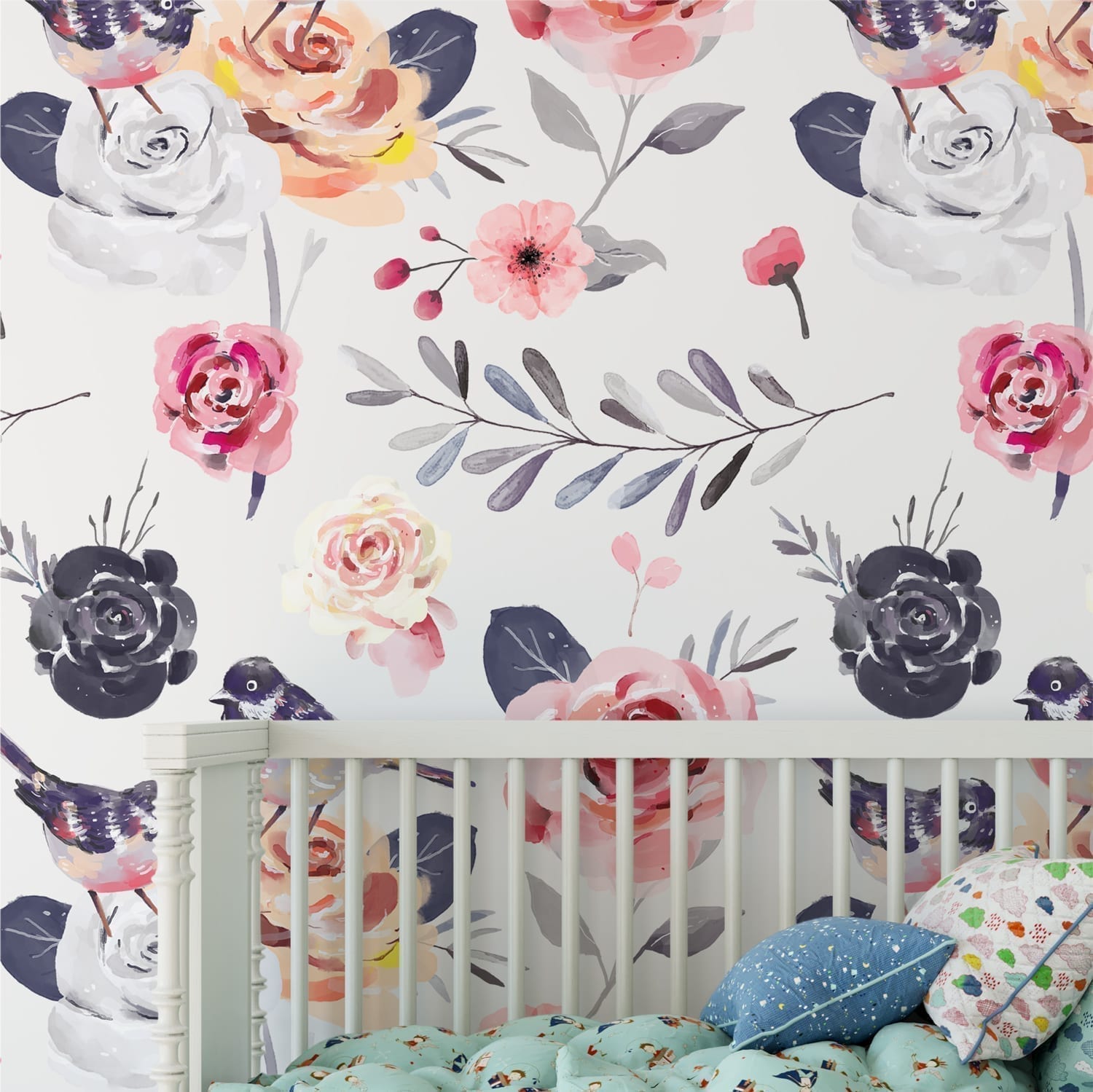 Vintage floral nursery wallpaper via Moonwallstickers.com.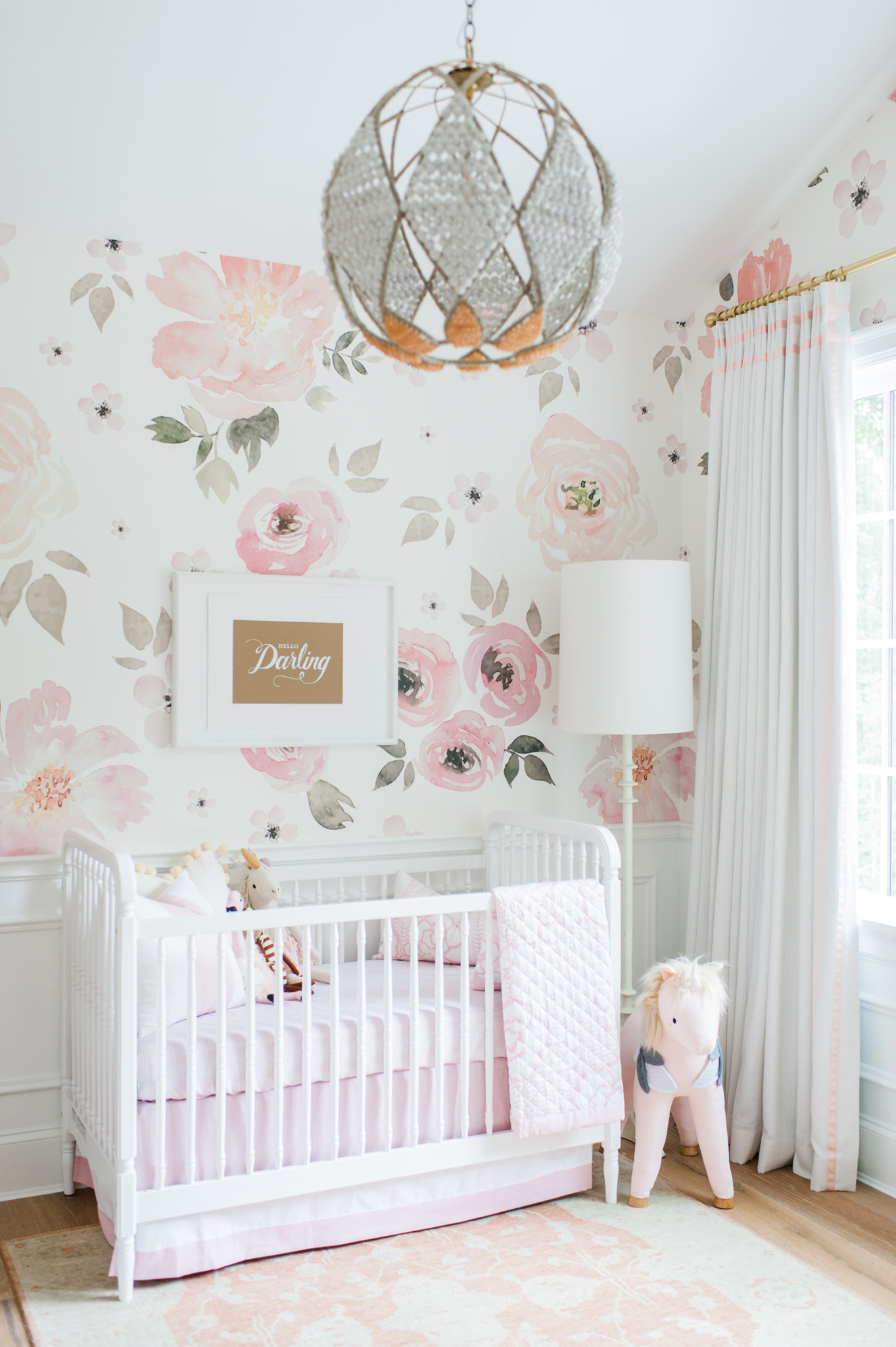 A soft floral wallpaper via monikahibbs.com.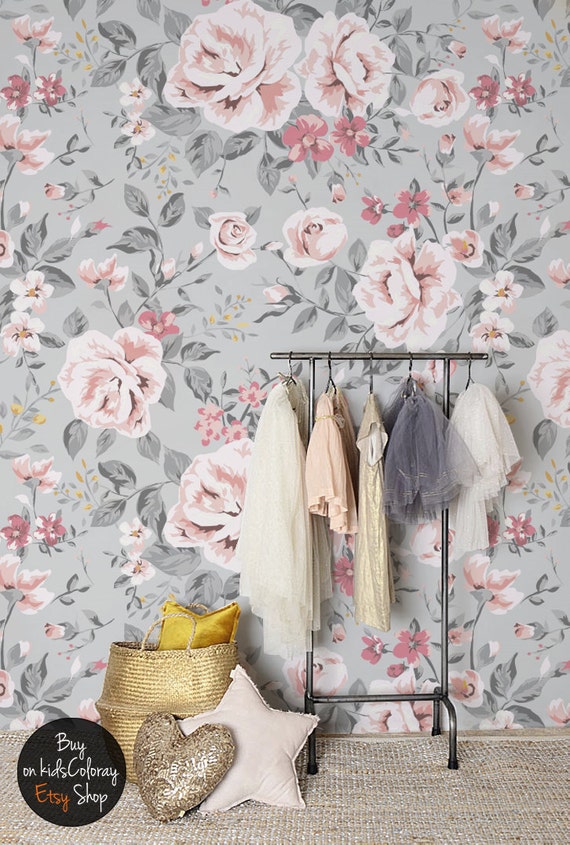 A gray vintage floral wallpaper from Etsy shop KidsColoray.
Blending dark wallpaper with soft pink is done beautifully over at Inspired By This.
Moody navy and floral wallpaper by Ellie Cashman as seen in Mara's nursery.
Emily Henderson's bright and cheerful nursery via My Domaine.
A neutral way to do floral wallpaper.
A simple pallet of black and white makes a strong wallpaper statement in this nursery. Via Project Nursery.
A sweet mix of pastels as seen in Jennifer's nursery for her little girl.
Tell us, do you like using wallpaper in a nursery?