What better way to celebrate your magical moment than with a unicorn baby shower! Unicorns were all the rage in 2017, and this year they are back in a bigger, better, and more baby way. From food inspired by fantasy, to balloons and baby shower party favors, your little bundle will have a magical story to share for years to come. Here are 7 party ideas for a memorable unicorn baby shower for the mommy-to-be.
1. The best baby shower unicorn centerpiece that can easily transition into your space post baby. 
2. Magical treats that are almost too pretty to eat.
3. A rainbow photo backdrop perfect for capturing party fun.
4. Gold embossed unicorn balloons. 
5. Unicorn headband for the mommy-to-be.
6. The prettiest unicorn layer cake worth 1,000 instagram posts.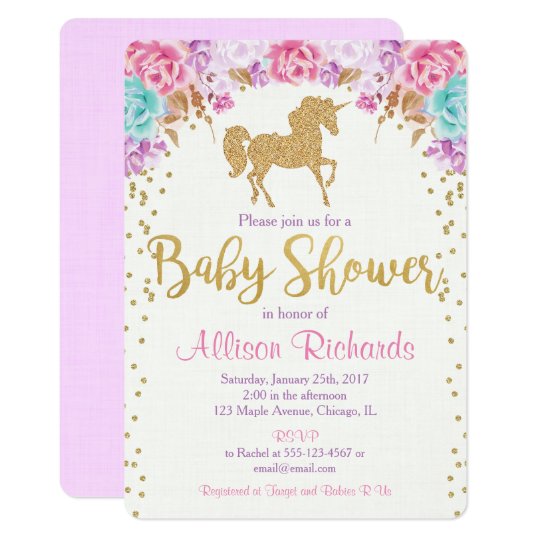 7. Unicorn baby shower invitations as special as the actual event.