Before heading to the store, or if you've completely forgotten to pick up a pack of Valentine's Day cards for your kids, consider having them create their own! We've scoured the web for the sweetest and cutest handmade cards for your little ones to hand out this Valentine's Day.
It's a Bird…It's a Plane…It's a Super Valentine! The cutest lollipop transformation, mask and cape and all. Don't worry, Zakka Life has a simple print out template to turn these suckers into superheros.
"My Eye On You" Valentine: Dig into your crafts box and glue on a googly eye to a piece of craft paper for an eye catching Valentine's Day card.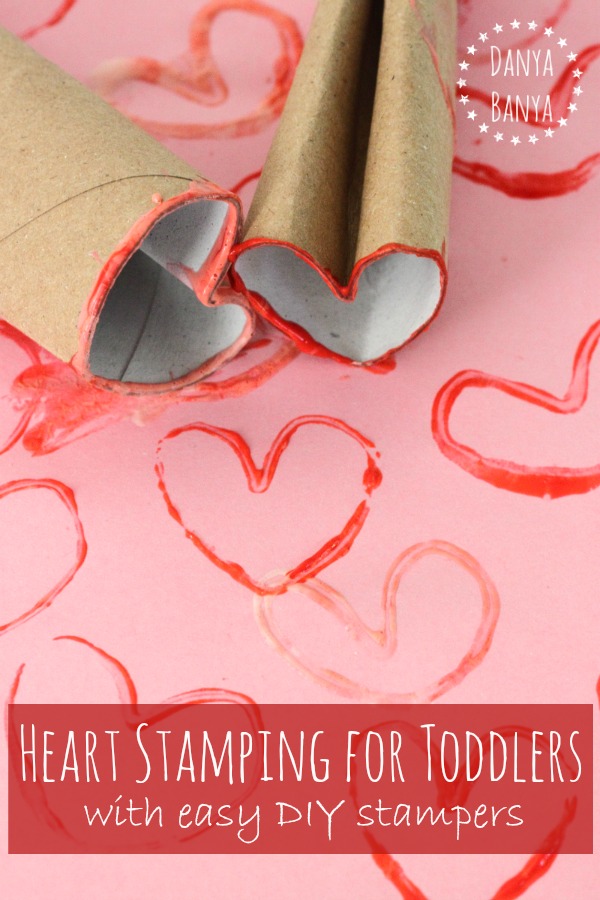 Heart Stamping using empty toilet paper rolls is a super easy way to create hearts for their Valentine's Day cards.
These love bug cards are for the kids who love to dig in the dirt and play with bugs! DIY printouts of mason jars with plastic insects glued on them are super adorable.
Dollar store shovels and worm candies are a great combo kids will "dig" giving out to their class.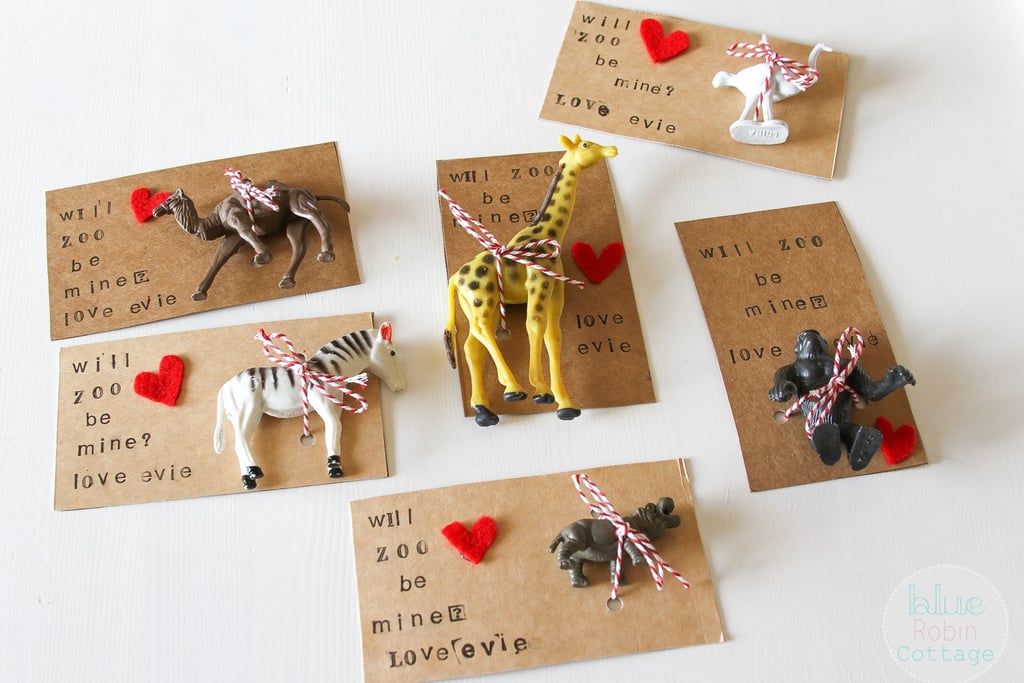 Have spare animal figurines laying around the house? Then your options are endless! You can print or have them write out this wild Will Zoo Be Mine? Valentine's Day card.
Ditch the cards and go for socks! Skip to My Lou has a great tutorial for turning the perfect pair into a fun and practical Valentine's Day card alternative.
Looking for a non-sweet Valentine's option? Oh Happy Day has a gamut of them! The Goldfish card is sure to be a classroom favorite… and a welcomed alternative to an over extended sweet-tooth.
Bubblicious Valentine's Day card option will have your kiddos giggling while posing for a perfect puckered picture.